Devastating news for Bill and his family, but if there's something you can do to help yourself, it's this...
NEVER accept when the doctor says "Yes, your PSA is within safe limits," ALWAYS insist that he gives you the actual PSA number. It will probably be around 0.5 to 3.5 depending on your age.
Once you have this number, write it down. Then, compare it to the last PSA you had or wait until your next PSA. If your PSA has doubled within a year, IGNORE your doctor, you need to see a specialist. It might not be cancer, but it might, and your GP does not have the skills to diagnose at that stage.
Bill Turnbull, ex-BBC host, diagnosed with prostate cancer...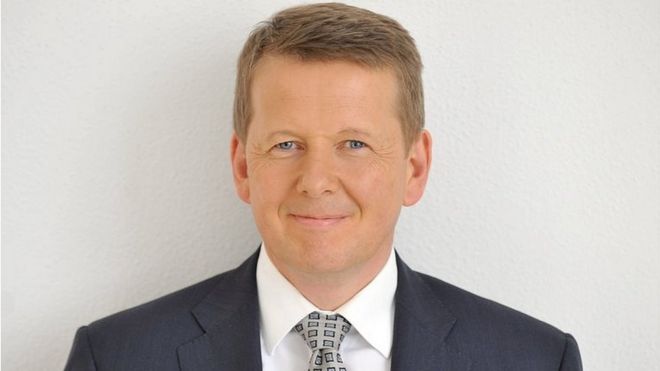 Former BBC Breakfast presenter Bill Turnbull has revealed he has been diagnosed with prostate cancer.
The 62-year-old said it was found in November and cancer has spread to his legs, hips, pelvis and ribs.
Turnbull
told the Radio Times
he wanted to encourage people to get tested, saying: "Maybe if I'd got it earlier and stopped it at the prostate, I'd be in a much better state."
He said he had put long-term aches and pains down to "old age".
Turnbull left the BBC in 2016 and now hosts a show on Classic FM. His former BBC colleagues sent him best wishes following his announcement.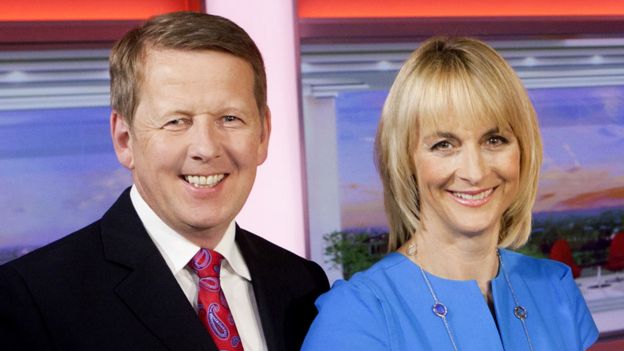 Current BBC Breakfast presenter Louise Minchin told viewers on Tuesday that Turnbull had been in "really good spirits" and "upbeat" when she phoned him on Monday.
"Anybody who has watched him over the last 15 years knows he's an immensely optimistic person," she added.
"He was on really good form. He is undergoing treatment at the moment. So best wishes to Bill and all his family as well."
Minchin's co-host Dan Walker added: "He hopes to be around for some time yet, which is good news."
On Radio 4's Today programme, Nick Robinson said Turnbull was "putting about as a brave a face on it as ever".
And on ITV's Good Morning Britain, host Susanna Reid - who left the BBC Breakfast sofa in 2014 - sent Turnbull "loads of love" .
Turnbull said in his interview he had had prostate tests when he was aged 40 and 50.
But he said he was "cross" for having prided himself on not visiting a GP in four years and only sought help when his pains could no longer be alleviated with pills.
The father of three said after being diagnosed the "first few days were probably the worst days of my life".
"The GP said, 'It's clear you have prostate cancer and that it's spread to the bone'. And all of a sudden you're in this dark chasm."
Turnbull said it "saddens me that I'm not going to be around as much as I thought with my wife and family... I realised if things progress as they do on average, I can't plan beyond 12 years".
He said he was diagnosed while recording an episode of The Great Celebrity Bake Off for Stand Up To Cancer on Channel 4.
"I had the disease and didn't know it," he said.
In a tweet, Turnbull said he was receiving excellent treatment, including chemotherapy, at the Royal Marsden Hospital.
Turnbull worked as a BBC radio reporter and foreign news correspondent before joining BBC Breakfast in 2001.
He became one of the main weekday hosts in 2008 and moved with the programme from London to Salford in 2012.
Announcing his decision to step down from the show in 2015, the star said his 15-year tenure was "more than enough for me and the audience".
---
What is prostate cancer?
It's the most common cancer in men in the UK - an aging population means more men are developing and dying from the disease
40,000 new cases are diagnosed and around 11,000 men die from it each year
It can develop slowly over years and many men have no symptoms
Noticeable symptoms include needing to urinate more often and weak flow
There is no single test for prostate cancer - a blood test, biopsies and physical examinations are all used